Lecturers
print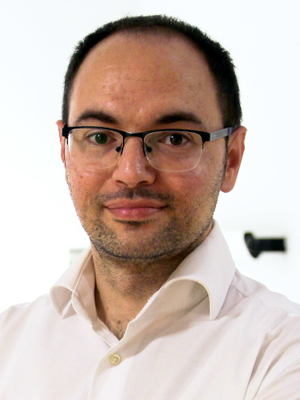 Ademir Hujdurović je študij končal leta 2009 in prejel zlato plaketo Univerze v Tuzli. Od januarja 2010 je zaposlen kot mladi raziskovalec na FFAMNITu na Univerzi na Primorskem, kjer je bil doktorski študent. Doktorsko disertacijo z naslovom Algebraični aspekti teorije grafov pod mentorstvom prof. Dr. Dragan Marušič in somentorstvom izr.prof. dr. Klavdija Kutnar je uspešno zagovarjal oktobra leta 2013. Raziskovalno se ukvarja z algebraično teorijo grafov.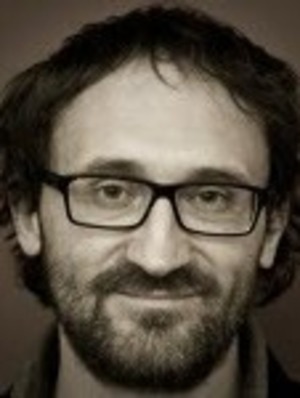 After finishing high school in Ljubljana, Aljaž Ule graduated in applied mathematics at the University of Ljubljana and got a Masters degree at the University of Twente in the Netherlands. He completed his PhD in 2005 on the Faculty of Economics and Econometrics, University of Amsterdam, where he now works as a lecturer and researcher. With his research work he achieved the highest praise in the University of Amsterdam. As a visiting scholar, he worked at New York University, Caltech, and the Universita Autonoma de Barcelona. He has published several scientific papers, including in the top scientific journal Science, and Springer has published his independent scientific monograph. Since 2007 he collaborates with the University of Primorska, where he teaches game theory and microeconomics in FAMNIT.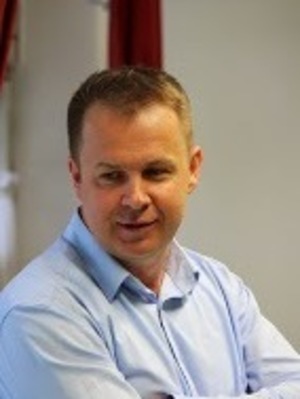 István Kovács has compelted his doctor studies in Szegedu (Hungary) in 2003. His research focuses on algebraic graph theory and finite geometries. He is employed as a professor on UP FAMNIT and UP IAM.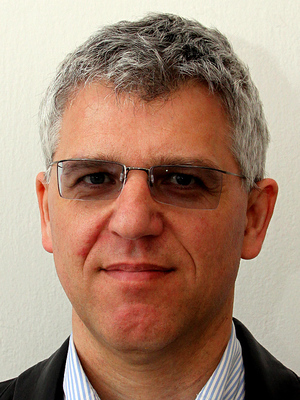 Mihael Perman is the first Slovenian to gain a doctorate in statistics. Since the study of statistics in Slovenia didn't exist at that time he completed his doctor thesis "Random discrete measures derived from subordinators" in the University of California – Berkeley in USA. His research mainly focuses on applied probability and he's also active as a lecturer and consultant in the field of gambling and insurance (he was among other things the director of Agency for Insurance Supervision).
Rado Pezdir gained a master's degree in economic science at the University of Ljubljana. His research areas include economic philosophy, health economics, transition economics, and mathematical economics. He has participated in a large number of target and basic research programs and consulting projects for the economy. In addition to publications in scientific journals he has also published a book on the transition in Slovenia.
Štefko Miklavič je leta 2002 magistriral, leta 2004 pa doktoriral na Fakulteti za matematiko in fiziko v Ljubljani. Raziskovalno se ukvarja predvsem s teorijo grafov in algebraično kombinatoriko. Kot asistent in predavatelj je sodeloval s Politehniko (sedaj Univerzo) Nova Gorica ter Pedagoško fakulteto Koper. V letu 2007 je kot Fulbrightov štipendist šest mesecev raziskovalno delal na University of Wisconsin (ZDA). V letih 2010-2011 je bil direktor UP Inštituta Andrej Marušič, od novembra 2011 do decembra 2015 pa je bil prorektor za znanstveno-raziskovalno in razvojno delo Univerze na Primorskem.